Top 10 Cutest Animals on Earth
Earth is filled with thousands different animal species. Some are good, some are bad and some are cute. Although cuteness doesn't always mean harmlessness, read 10 Cute, Beautiful but Surprisingly Dangerous Animals
However, today we're going to know about 10 cutest, fluffiest, most lovable and adorable animals on earth. So, sit back, relax and enjoy reading about 10 cute little creatures, and fill your day with some positivity.
10. Hedgehogs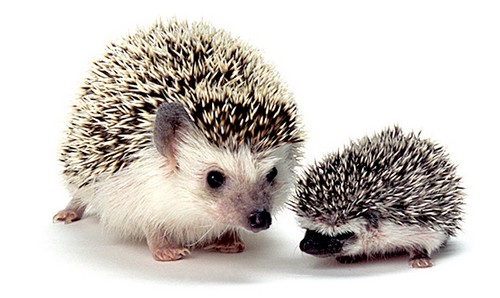 Fun Fact: Hedgehogs are largely immune to snake venom.
Hedgehogs are spiny mammals that can be found in Asia, Africa and Europe. Although they look more like a rat but are undeniably cute and harmless too. Which is the reason they are increasing in popularity as an exotic pet animals. If you are looking for a cute pet which is also unique in itself, go get a hedgehog.